Ebooks, Guides, Checklists and More
Capture your users' attention with valuable content.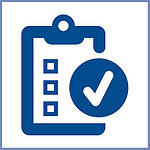 Premium content is one of the most effective—and least expensive!—ways to engage your prospects, current customers and brand advocates. And it doesn't have to be difficult or time-consuming to create!
Ebooks, white papers, checklists, webinars and other premium content are valuable to your users because they contain practical information—NOT sales copy about your business, products or services. Provide useful, informative information to your target audience through premium content, and prospects will start coming to YOU!
Key Benefits
Entice visitors with the right content at the right time to the right people

Offer meaningful and valuable content that solves their specific problems and helps them overcome specific challenges

Speak to users based upon where they are in the buyer's journey

Demonstrate your thought leadership and encourage visitors to think of your company when they're ready to buy

Provide a 24/7 sales tool that can attract, nurture and convert even when you and your sales team are sleeping

Complete the form on the right to request more information about our premium content packages.