Monthly SEO Services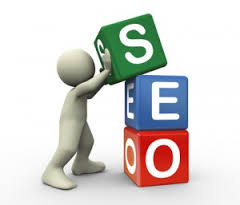 Has it been a while since someone looked at your site to see how it's doing from an SEO perspective? Has your traffic or the quality of your traffic decreased significantly and you don't know why?
If so, our monthly SEO package is perfect for you. Our team of SEO experts will analyze your site, identify critical issues that Google or other search engines are seeing, investigate and fix some of those issues, conduct a backlink audit and provide helpful recommendations regarding additional SEO tasks that you should be doing. We'll even take care of some or all of those tasks ourselves each month.
Key Benefits
Find out your web site's SEO score

Learn how many severe issues, critical issues or lower-priority SEO issues you have according to search engines

Find out if your site has been penalized by Google

Find out how you compare to your competition from an SEO perspective

Discover your average ranking positions in major search engines and directories

Find out if you have broken links

Learn who's linking to your web site and how to get more high-quality backlinks



Identify your on-page SEO issues, missing keywords and quality issues

Have a friendly team of SEO experts on hand to actually fix some or all of the issues we identify each month

Complete the form on the right to request more information about our monthly SEO package.