Strategic Marketing Plan Package
Stop wasting time and money on outdated or ineffective marketing tactics.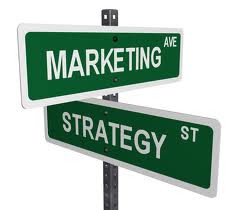 Are you spinning your wheels with your current marketing efforts—dedicating a lot of time and resources without a high return on your investment? Or are you just trying random marketing tactics and hoping that something will work? We can help.
Our team of experts will help you put together a solid marketing strategy that will help you get much better results and meet your specific marketing goals.
Key Benefits
Gain a better understanding of what's working and what's not working with your current marketing efforts

Find out how your online marketing efforts stack up against your competition

Learn how your site is performing from an SEO perspective

Find out how your social channels are performing and how to fully leverage them

Obtain quantifiable metrics that you can utilize to monitor progress and measure success

Discover how inbound marketing methods can offer a higher ROI at a lower cost than outdated outbound tactics

Get a fully customized marketing strategy and a three-month tactical plan tailored to your specific needs

Complete the form on the right to request more information about this package.