Overwhelmed with everything you need to do for your web site project? Use our templates to save time and make faster progress.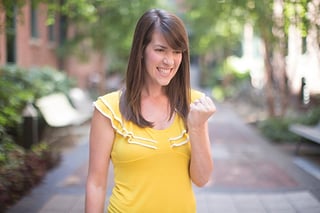 Chances are you're crunched for time and you're having hard time keeping all of those balls in the air for your web site project.

That's where our web site project management template pack can help! We've combined our five most popular web site project management templates into one downloadable bundle that's ready for you to use immediately.
This template pack includes all of the following:
Login Information Spreadsheet (XLS) - Keep track of all of your hosting, cpanel, FTP, CMS and database logins in one place.
Web Site Redesign Progress Spreadsheet (XLS) - Need to keep your redesign or web site refresh project on schedule and make sure you don't miss any critical tasks? This spreadsheet will allow you to track all of the things that need to be done, including who's doing them, when they're due and the status of each task.
Buyer Persona Template (PPT) - Buyer personas can make or break the success of a web site redesign, but they don't have to be complicated. Use this template and you can clearly define your site's audience in no time!
Site Map (PPT) - Document the high-level structure of your web site, including the content categories that will appear in your main menu and other critical pages, in this easy-to-use PowerPoint template.
Content Tracker (XLS) - When you're knee-deep in development, this handy spreadsheet will allow you to keep track of each page's status, including its author, developer, the template being used for that page, CTAs and forms to be included, whether each page has been built and QAd, and more!
Submit the form to download the Web Site Project Management Template Pack now!