Get a Free Web Site Workbook
Start planning your web site today using this helpful workbook and questionnaire.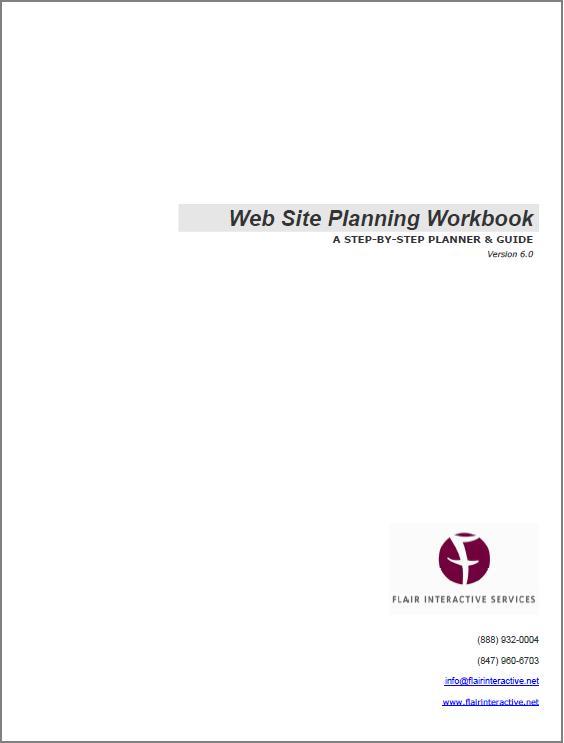 Our comphrehensive workbook includes information about best practices and factors that you need to consider when planning a site, and it also includes an easy questionnaire about your business and your site.
Flair's free Web Site Planning Workbook offers:
Useful information about the basics of web development--including how to register a domain name, plan the navigation, market your web site online and offline, and plan an e-commerce site
A simple way for you to think through the structure, content, purpose and goals of your site
Examples of content and functionality that you might want to include in your site
A central repository for all of your web site information, including your competitors' URLs, information about photos and multimedia, your branding information, and more
An easy-to-follow format that makes completing the workbook a snap and provides you with solid ammunition for budget justification and executive approval
Best of all, our Web Site Planning Workbook is free! When completed, it will allow you to determine which of our small business Web site packages is right for you--or it will help us create a custom estimate for you. Complete the form on the right and we'll send you your FREE Web Site Planning Workbook so you can start planning right away.